A well-structured and competent organization
A GLOBAL VISION OF COST MANAGEMENT
COSMAN have developed their Cost Management skills thanks to the Internal Analysis Structure.
The Internal Analysis Structure involve 100 analysts organized in 4 technical competence centers, committed to developing specific skills in 30 different cost categories.
Each technical competence centre conducts constant research, to identify new optimization opportunities, thanks to a dynamic knowledge system structured to study the evolution of the markets and to identify innovative technological solutions, experimental organizational modes, and new legislative opportunities.

INFRASTRUCTURE COSTS
Efficiently manage the multiplicity of costs of organizations

TECHNICAL COSTS
Reap the benefits that technological progress makes available

LOGISTICS COSTS
Effectively serve multiple business needs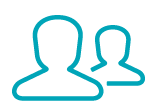 Human Resources
Optimize the prevailing cost in organized structures
phases of intervention
Within each Competence Centre there is a specific path to be followed, divided into 4 different phases.
DIAGNOSTIC ASSESSMENT
Estimate the potential improvements for the company, assess each cost against attainable optimization targets.
IMPROVEMENT PLAN
Expand on the actions to be taken on selected costs, detail improvement incentives and results, quantify the project timeline.
IMPLEMENTATION
Put the improvements into effect by implementing those actions established by the plan.
MAINTENANCE
Monitor the constant improvements in terms of infrastructure costs and company performance.
newsletter
Sign up to keep up-to-date.
CONTACT US TO HAVE MORE INFORMATION